Just watching these series is enough to make your stomach growl!
Gilded Chopsticks
A rich boy (Wong Cho Lam) is fearful that he will become a slave because of food. Although he desperately tries to avoid this fate, he ends up in the palace anyways, working as a chef. He unexpectedly gets caught in the royal succession battle.
Yummy Yummy
Five contestants from a game show become good friends, but their friendship is tested as they try to manage a restaurant together. A collaboration between TVB and Singapore, featuring then-young stars Kevin Cheng, Charmaine Sheh, Raymond Lam and Tavia Yeung.
The Rippling Blossom
Two brothers work together to run the sushi bar left to them by their father, but competition and jealousy soon cause a rift between them. They have a final contest to determine the ultimate winner.
The Gâteau Affairs
The trainees at a bakery each discover their passion for baking cakes while learning from the master chef (Joe Ma). Meanwhile, a "Cake Robin Hood" has been leaving cakes for less fortunate children.
Wasabi Mon Amour
A talented Japanese chef (Michael Tao) helps his crush (Louisa So) become a food programme host even though she knows nothing about cooking. His love for her is challenged when he finds out she will resort to any tactic to boost ratings.
The Season of Fate
A widow (Esther Kwan) struggles to maintain the family restaurant and take care for her husband's first wife, who is mentally ill. Luckily, she has the help of her good friend (Derek Kwok). Problems arise when a con-artist (Roger Kwok) arrives at the restaurant.
Happy Ever After
A small-time chef (Bobby Au-Yeung) with an "Emperor's Tongue" invents new dishes with his partner (Marianne Chan), catching the attention of the Qianlong Emperor (Kwong Wah). Bobby is invited into palace to become an imperial chef, where he is faced with a choice between love and loyalty.
A Taste of Love
Flora Chan enlists the help of a temperamental chef (Lawrence Ng) in order to save her father's famous restaurant. She also encourages her half-brother (Raymond Lam) to become a hard-working and responsible man.
A Recipe for the Heart
A mysterious man (Bobby Au-Yeung) purchases the majority share of a restaurant owned by Lydia Shum and Esther Kwan. He teaches them how to cook in order to run the restaurant on their own. The star-studded cast also includes Louis Koo, Jessica Hsuan and Maggie Cheung.
Food of Love
An aspiring chef (Wong He) chases his dream with the help and encouragement from his good friends. He achieves fame and fortune, but discovers the consequences that come along it... This series was the representative work in Wong He's early career.
Jewel in the Palace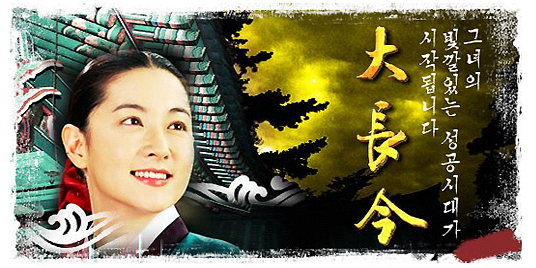 A palace maid faces many obstacles as she works her way up in the imperial kitchen. She goes on to become the first female physician in the Korean royal court. The drama set an all-time high for viewership, peaking at 50 points.