I am going to deviate from the TVB theme to give a shout-out to all the Canadian athletes who have made us proud at the 2014 Sochi Olympics!
Canada won 25 medals in total, with 10 gold, 10 silver and 5 bronze. They ranked third in the medal count (by gold) and was fourth in terms of total medals.
Ice Hockey
Four years ago, the nation erupted into celebration as Sidney Crosby scored the Golden Goal to help Canada win gold in men's hockey. This time, Canadians woke up at 7 am (5 am for those on the west coast) to watch Canada defend its title. Our boys did not disappoint with a 3-0 victory over Sweden in the gold medal game.
The women's team also won gold in dramatic fashion. Facing a 2-0 deficit with only three minutes left in the gold medal game against the United States, the women rallied back to win in overtime off a goal by Marie-Philip Poulin. This is their fourth consecutive gold medal at the Olympics.
Curling
Jennifer Jones
became the first female skip to go undefeated in an Olympic tournament en route to gold in women's curling.
Brad Jacobs
won gold for Canada on the men's side. It was Canada's third consecutive Olympic gold in men's curling.
Moguls
Sisters
Justine and Chloe Dufour-Lapointe
won gold and silver in the women's moguls event. Their elder sister Maxime had also made it to the finals - what a family!
Alex Bilodeau
was the first Canadian to win an Olympic gold on home soil in Vancouver 2010. He successfully defended his title with what he described as the "best run of [his] career". He is the first athlete to ever win back-to-back Olympic gold in a freestyle skiing event. Teammate
Mikael Kingsbury
took the silver medal.
Figure Skating
Tessa Virtue
and
Scott Moir
are Canada's sweethearts in ice dancing. They were golden in Vancouver and skated away with silver medals this time.
Patrick Chan
won silver in men's figure skating. Canada also captured silver in the inaugural team figure skating event.
Bobsleigh
Kaillie Humphries
and
Heather Moyse
won gold in two-woman bobsleigh in Vancouver 2010. They successfully defended their title with an excellent final run to beat out the Americans, who had been leading through the first three runs. They were selected as Canada's closing ceremony flag bearers.
Short-track
Charles Hamelin
celebrated his gold medal win in 2010 with a passionate kiss in front of camera with girlfriend and fellow speed skater
Marianne St-Gelais
. He was at the top of the podium again for the men's 1500 m and repeated the famous kiss. Marianne won a silver medal of her own in the women's 3000 m relay.
Charle Cournoyer
won bronze in the men's 500 m.
Speed-skating
Gilmore Junio showed what it meant to put the team first. He gave up his spot in the men's 1000 m event to teammate
Denny Morrison
, whom he felt had a better chance to win. Morrison did not disappoint as he won a silver medal in the event. He would add a bronze in the 1500 m race.
Freestyle skiing
Canada won the most medals (9) of any country from the freestyle skiing events, which includes moguls (see above).
Dara Howell
and
Kim Lamarre
won gold and bronze in women's slopestyle.
Marielle Thompson
and
Kelsey Serwa
finished with gold and silver in the women's ski cross.
Mike Riddle
took silver in the men's halfpipe.
Snowboarding
Mark McMorris
kicked off the medal count for Canada with a bronze medal in men's slopestyle. It was an amazing accomplishment considering he had fractured his ribs just two weeks before the Olympics.
Dominique Maltais
took the silver medal in the women's snowboard cross event.
Alpine Skiing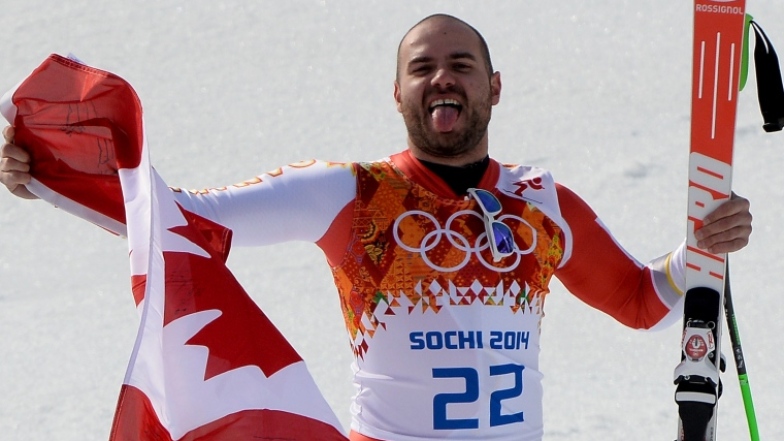 Jan Hudec
won bronze in the men's Super G event in a tie with Bode Miller of the United States. Before the race, Hudec buried a loonie at the finish line. Whether by luck of the coin or by the sheer perseverance that saw him overcome numerous serious injuries, he won Canada's first medal in alpine skiing in 20 years.
Congratulations to all the athletes. Looking forward to the 2018 Olympics in Pyeongchang, Korea already!