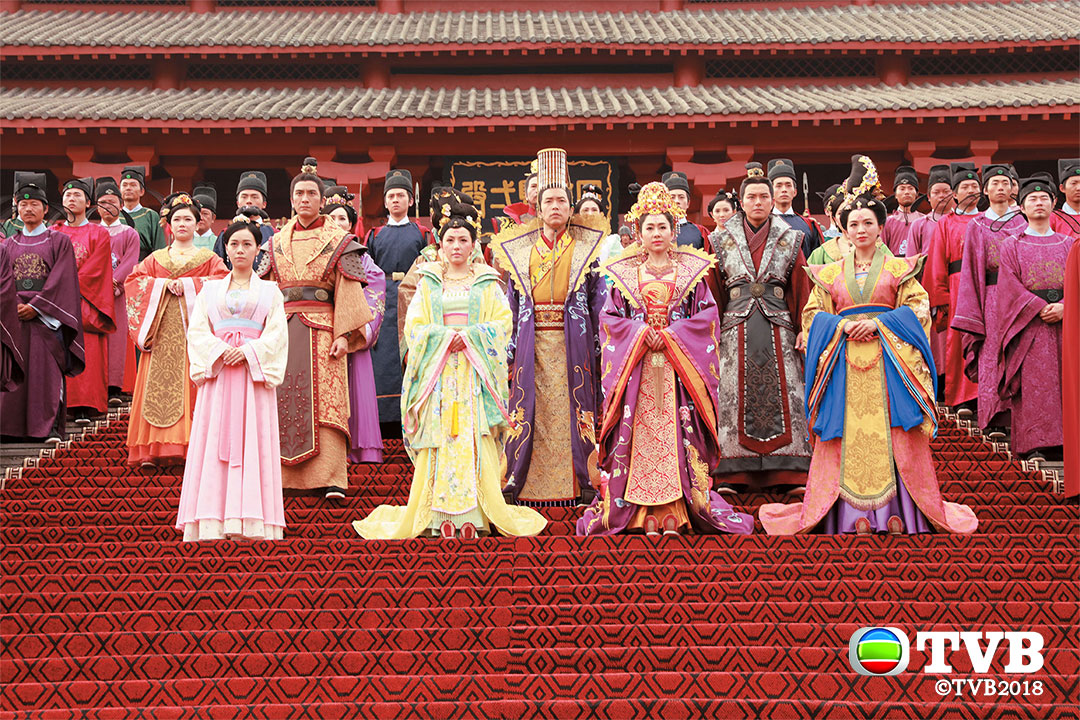 Producer: Mui Siu Ching
Genre: Historical
Cast: Steven Ma, Nancy Wu, Annie Liu, Kenneth Ma, Edwin Siu, Alice Chan, Chrissie Chau, Jacqueline Wong
This series tried to do too much. It started as a historical drama, became a detective series, and then turned to palace scheming, with a mixture of romance and failed comedy in between. The series had a large cast, which meant each also had their own story to add to the clutter.
So much time was wasted on the useless story lines that the final face-off between the Emperor (Steven Ma) and Princess Taiping (Alice Chan) turned out to be a huge letdown. The whole climax was half-baked and poorly edited to fit within a span of less than one episode.
The "scheming" in the series was predictable and overused. Anyone who has watched another palace series can guess what is coming next.
I was expecting a lot more scheming between the four bureau heads. It was a waste of the veteran actresses they lured out of retirement for this series.
The rhyming lines were ANNOYING. The effort to combine a serious historical drama with Can't Buy Me Love style humour was terrible.
The lost sister plot was a big waste of time. The final revelation about the sister's murderer was a mere footnote and irrelevant at the end.
Have you ever seen a palace with so few people working there? Must have spent all the money on the costumes and sets.
Speaking of work, the duties of the palace maids apparently consist of spying on guards bathing in the river, gossiping, and romancing. There is also no regard for palace rules. Servants and maids can enter whenever they please and speak out of turn without consequence.
Annie Liu is the mandatory goody two-shoes character, which meant that I was automatically going to be annoyed with her, but her accent only made it worse. Why didn't they dub her lines? Annie does look gorgeous in ancient costume though.
Alice Chan had a great presence that was befitting of a princess and trounced all the other women. But her character seemed to have faded into the background during the second half of the series.
I like seeing new faces in TVB dramas, but there was no need to have Chrissie Chau play this concubine role. I was waiting for her character to turn evil, but she remained naive and dumb until the end.
Steven Ma's performance is all about his subtleness. Watch those subtle changes in his facial expressions. It is acting at its finest.
Nancy Wu and Edwin Siu both turned in solid performances, but they didn't really stand out.
Kenneth Ma already seems like a boring person in real life, he does not do well with a boring character like this one. The romantic line between him and Jacqueline Wong was forced and should have been cut.
Savio Tsang deserves a mention for the excellent scene he did in jail before his execution.
Hands down the most cringeworthy acting was by Andrew Yuen as the imperial physician. The scene where he was found guilty and pleading for his life was comically bad.
Rating: 3/5. No sequel please!