Read the
synopsis for each series
!
The Returnees Category
Bounty Lady
- Dayo Wong must have agreed to film for TVB only on the condition that he gets to kiss all the ladies in the series. Set to air in December 2013.
M Club
- Another lucky man. Lawrence Ng gets to pick whichever of the 7 former TVB actresses he wants.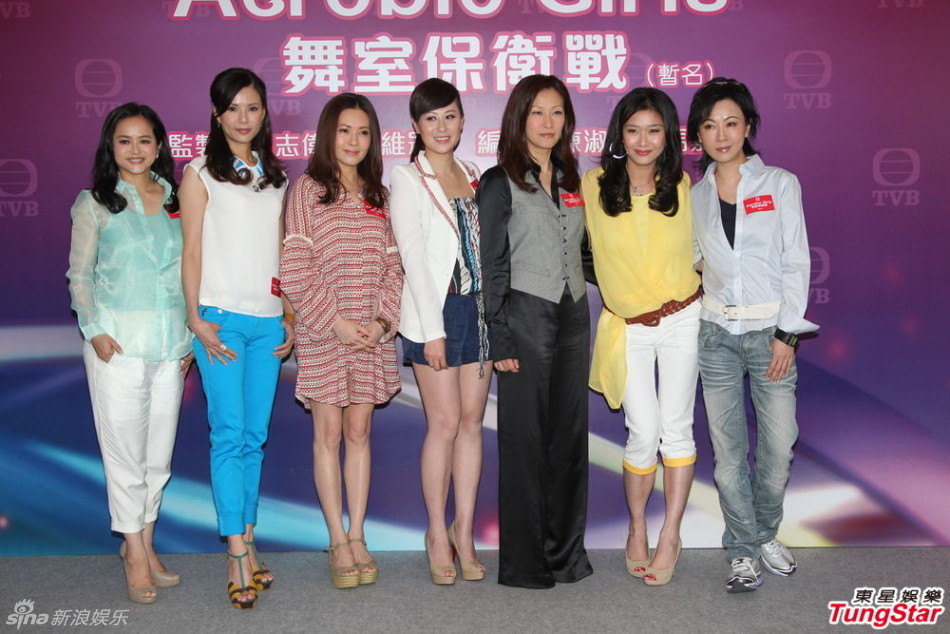 Apostle Walker
- Charmaine Sheh is back and Raymond Lam takes enough time away from his BB to film this series. Raymond will be an undercover cop. There will be conflict between the police and ICAC, featuring Michael Miu, Sammy Leung and Sharon Chan.
Property Protector
- The return of Steven Ma, reunited with familiar partner Tavia Yeung. The story revolves around a family silk business.
The Just-for-Laughs Category
Vinegar Lady
- Him Law and Ron Ng fight over Myolie Wu. Then who does Eliza Sam get?
Mr & Mrs Bean
- Eliza gets Bosco Wong of course!
Inbound Troubles II
- Roger Kwok and Joey Meng have both expressed that their roles are very surprising.
The Overcoming Challenges Category

Big Pharmacy
- The pharmaceutical factory owned by Linda Chung's family closes down. Now Linda must support her family, fight against epidemics AND deal with a love rectangle.
Walk With You
- Myolie Wu is a blind girl, who receives unconditional support from boyfriend Moses Chan.
The Wayne Lai Category
Eunuch Five Tigers
- Spin-off from
The Confidant
. The story takes place after the fall of the Qing Dynasty.
Water Hair and Powder
- Joyce Koi is an opera singer who performs as a male character. She is at a lost about how to love in her daily life, leading to problems in her relationship with Wayne.
Business Battle
- Wayne Lai, Ron Ng, Kenny Wong, Johnson Lee
The Incompetent Law Enforcement Category
Tiger Cubs II
- More guns, more masculinity and more explosions that never kill anybody.
Good Bad Person
-
Roger Kwok is a lawyer, Ron Ng is a police officer. Can you tell who's good and who's bad?
Sky Eye
- Watch out for that gun in Tavia's hand! She collaborates with Ruco Chan, who plays a computer programmer. The drama also includes TVB's newest star, Fred Cheng.
Battle Again Tomorrow
- Lawrence Ng and Kate Tsui are correctional officers that develop a
May-December relationship
. KK Cheung and Joyce Tang will have a relationship line as well.