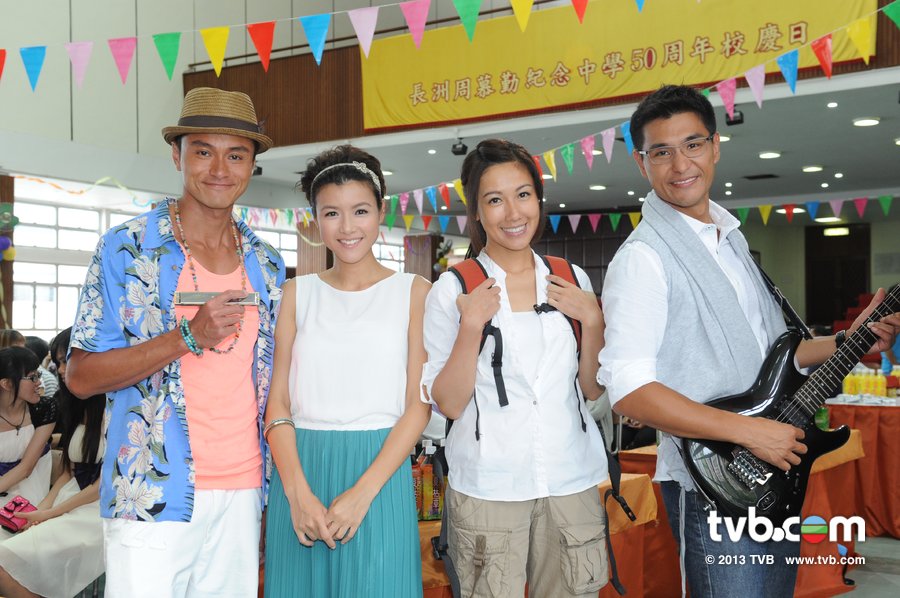 Producer: Leung Choi-yuen
Cast: Ruco Chan, Selena Li, Raymond Wong, Aimee Chan
Slow Boat Home
is a light-hearted drama that is nothing like

Beauty at War

or

Bullet Brain. That's enough to make this series appealing for some people. But upon closer examination, it is yet another drama with a sub-par plot and rushed ending.
Had it been aired in another time slot, I suspect it would not get so much attention.
The storyline is neither unique nor interesting. For a romantic comedy, t
he love stories lack substance.
Ruco and Selena were perpetually stuck in a cycle of reconciliation and break up.
Elaine's appearance as the love "rival" was redundant.
As much as I despise of love triangles, maybe a real showdown between Selena and Elaine would have added some spice. Aimee and Raymond's story saw more development, but I must have missed the part where she started liking him back because it came up out of the blue. Matt and Cilla's relationship was merely narrated in the finale. On the business side of things, the purported "grand" scheme to take over Cheung Chau amounted to nothing. And apparently it doesn't take much to build a successful business in Cheung Chau, whether it be a resort house or a restaurant chain.
The characters don't generate much excitement either. Ruco is a filial son and all-around good guy with enduring love for his high school sweetheart. Ditto for Matt. Raymond, the typical lazy character who always accomplishes the most in the end.
Cilla is the go-to spoiled HK girl.
Aimee's search for her dad was a big yawn. Selena
wasn't manipulative enough for my liking. Simply put, boring characters whom I never really cared about.
Credit where credit's due, there are a few things that are commendable. You can admire the Cheung Chau scenery and shots from the Bun Festival. There was some decent acting from the leads (yes, even Mrs. Moses Chan). Aimee seems much more at ease in a modern, casual role where she is allowed to mix English and Chinese. Ruco and Selena have such amazing chemistry together that it's hard to believe this is only their first collaboration.
The bromance between Ruco, Raymond and Matt is adorable, especially how they keep touching each other.
The not-so-praiseworthy: Ram Chiang's odd style was uncalled for. I always feel that Elliot Ngok's acting is OTT. Too much emphasis when he speaks and too much movement.
Maybe Patrick
Tang feels awkward filming with Selena, because he was terribly unnatural in those scenes.
Conclusion: A mindless series.
Rating: 2/5
Related Posts:
Historical Context: Cheung Po Tsai
Cheung Chau Bun Festival
Selena Beauty Tips