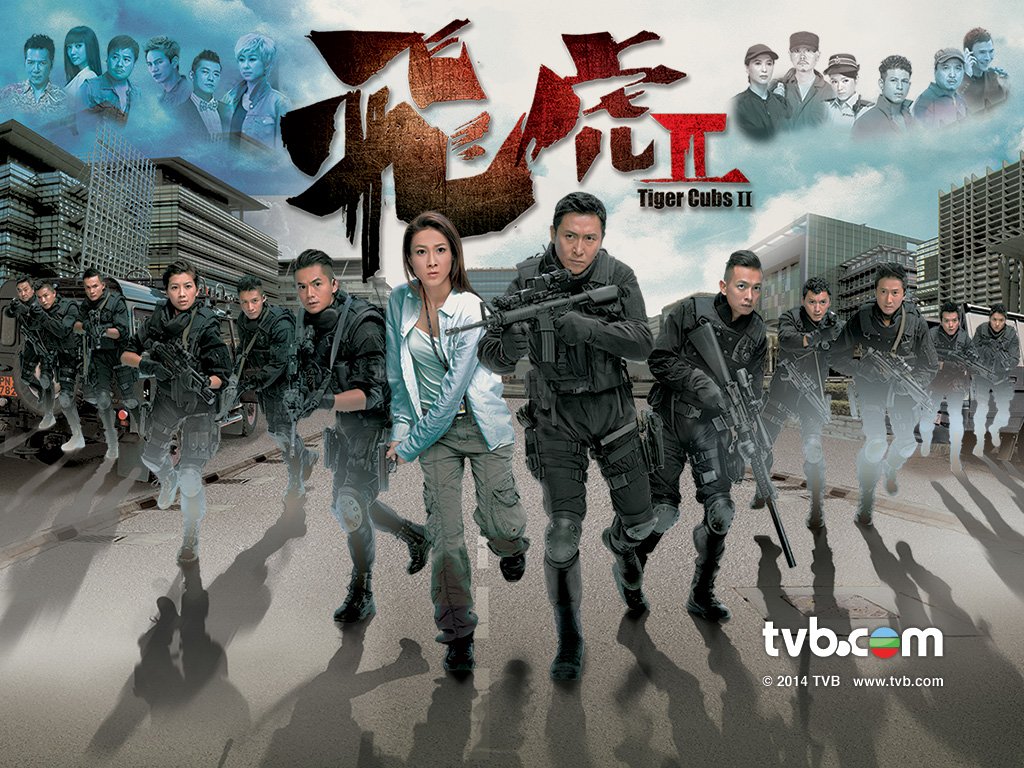 Producer: Lam Chi Wah
Genre: Police, action
Cast: Joe Ma, Linda Chung, Him Law, Oscar Leung, Mandy Wong
If
Tiger Cubs II
proved anything, it is that TVB cannot make a good sequel. Everything that made the first series enjoyable - the action, the adrenaline rush, the brotherhood and the brilliance of the SDU - is gone. It is replaced with immaturity and incompetence. The bad guys (including a group of handicapped people) ran circles around this supposed "best of the best" squad. In the first series, the SDU always came back with mission accomplished. In the sequel, I can't remember a case where they didn't fail in some way. Even the guest stars paled in comparison to the original, with only Nancy Wu and Johnson Lee as the biggest names.
The cases themselves had potential, but the ideas were poorly executed. The criminals could do whatever they wanted against the ineffective SDU team. But the SDU would always manage to take them out in the end with ridiculously convenient ways. The plot holes turned the whole series into a big joke. The punch line is of course the finale with the SDU getting run down at their own headquarters until they receive divine intervention by way of a bubble. The overarching case about Linda's blown undercover identity was muddled among all the other things that were happening.
Unlike the original series, which focused mainly on the action, the sequel tried to incorporate more conflict and emotion. That turned out to be the biggest undoing because every single character became annoying to watch. Ah Lai (Him Law) was immature, with his stubborn defence of his colleague and the poor handling of his relationships. Chin Sir (Joe Ma) was too laid-back as his team was falling apart and never even tried to explain himself. Ah Yuen (Oscar Leung) spends far too much time grieving. Ah Keung (Mandy Wong) was weak. And Madam Chung (Linda Chung)... she was in a league on her own. It is beyond me how someone of her mental fitness could pass the test to become a police officer again.
The acting from the cast makes the series twice as difficult to watch. Linda's performance can only be described as torture for the audience. It was a nightmare seeing those bulging eyes and clenched jaw. Her acting was as fake as the scars on her body. Joe was majorly lacking on the emotional scenes and had zero chemistry with Linda. Oscar lost his charm from the original series and was trying too much to force his signature winks in. Him and Mandy are relatively better than the rest, although they need to lighten up. Benjamin Yuen was unnoticeable except in one early episode. Timmy Hung does not leave much of an impression either. It says a lot when the best performances actually came from the guest stars, including Pal Sinn, Jade Leung and Nancy Wu.
Rating:
2.5/5. Flying Tigers? More like Tiger Prey.