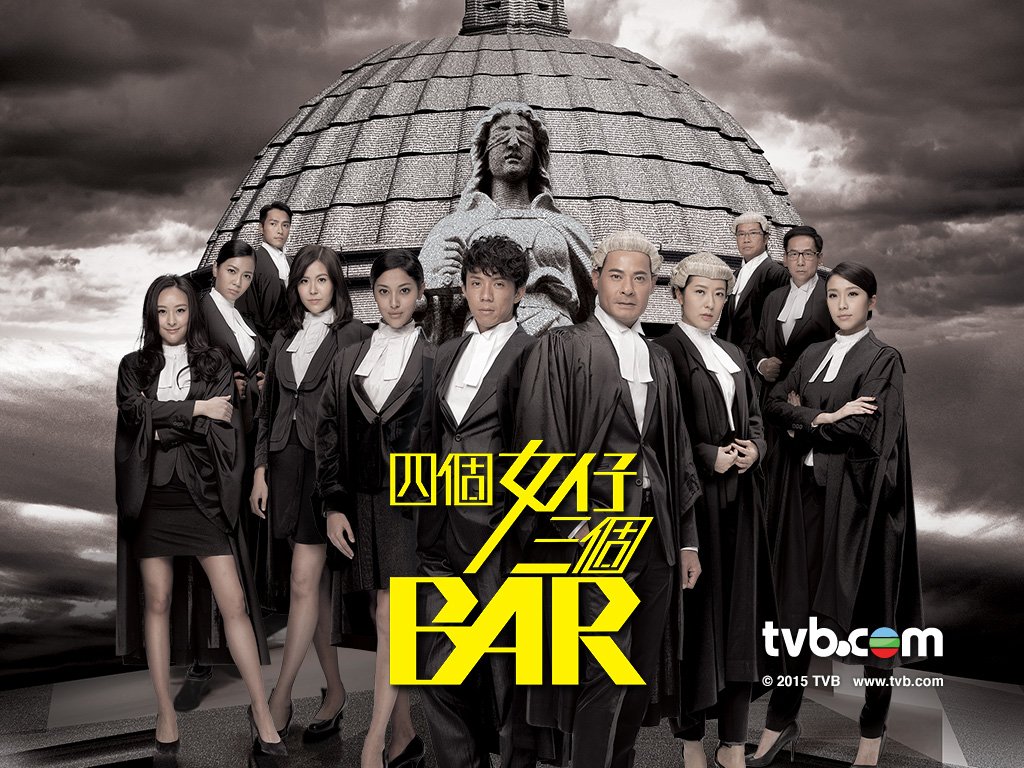 Producer: Joe Chan
Genre: Legal
Cast: Ben Wong, Grace Chan, Jeannie Chan, Stephanie Ho, Moon Lau, Louis Cheung, Elaine Yiu, Timothy Cheng, Natalie Tong
Review:
Raising The Bar
takes a fresh angle on the oft-seen TVB legal drama. Instead of the typical case-by-case structure, this series focuses on the daily routines of a lawyer. The depiction of a lawyer's job is fairly realistic and shows the less glamorous side of the profession. There are also little tidbits, like the call to the bar or scheduling hearings, that are rarely seen in other legal dramas. The cases cover a variety of matters before the court and do not shy away from sensitive topics. For once, legal procedures and reasoning are mostly followed. It is also shocking to know that there is actually more than one judge in Hong Kong.
I was worried about the overwhelming number of characters at the beginning, but the series quickly deals with that by regulating some characters to the background. That is not to say, however, that the focus went to the best stories. The second half of the series put an overemphasis on romantic lines that no one cared about (ie. Elaine's affair). Further, it throws logic out the door with the sexual harassment case, which any competent lawyer should have gotten rid of a long time ago.
The four girls were surprisingly capable of carrying the series. They clearly had a lot of fun filming together, which shows in their on-screen interactions. Grace Chan shows why she is perhaps deserving of her rapid climb to lead status as she looked comfortable and natural in her role. Jeannie Chan suited the role of the snobby rich girl and smoothly managed her character's transition into a more humble person. Stephanie Ho is cute and provided comedic relief. Moon Lau fared well for her first series; though she was not particularly impressive, she was certainly not bad either.
Ben Wong hits the nail with his professionalism as an experienced barrister, especially with those reading glasses. Elaine Yiu needs to stop being given these discontent wife roles. Natalie Tong has been doing a great job with her subtle performances. Louis Cheung is a really versatile actor, but his character's odd obsession with aliens was something that I don't get. Timothy Cheng is funny in his interactions with Stephanie and Natalie. King Lam does a good job with his clueless lawyer, while Hugo Wong is great eye candy despite limited screen-time.
So does
Raising the Bar
actually raise the bar for TVB productions? Maybe slightly, but it is not without its faults. What does the jury think?
Rating:
4/5
Raising the Bar Alternative Ending